2011 R&LHS Convention Photos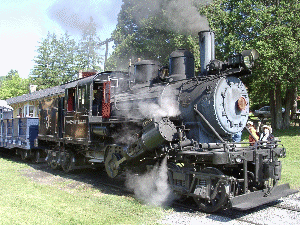 The Climax locomotive on the Durbin Rocket – one of only a few operating Climax-type locomotives.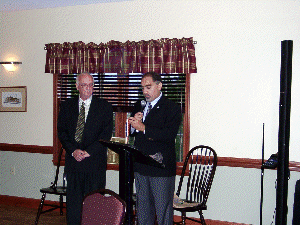 Bob Holzweiss presenting Jack White with the Art Dubin Award medal at the annual banquet.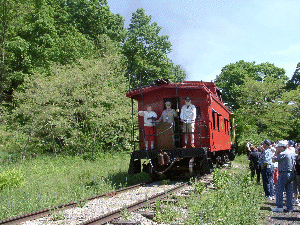 Durbin Rocket photo run-by with Alden Dreyer on caboose platform and Jim Smith and David Pfeiffer at right.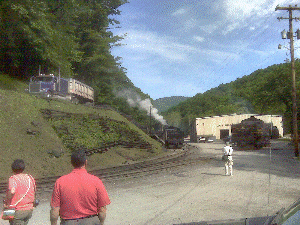 Coaling a shay at Cass with Western Maryland Shay No 6 standing by (we rode behind Shay No 6) with new back shops in background.
Click on any image for a larger view. These photos were taken at Elkins, WV, on the 2011 R&LHS Annual Meeting by Mike Walker. Thanks to Henry Deutch for the help.